If you just bought a new home or are looking for additional coverage on your current one, there are two types of protection you should consider: home warranty coverage and home insurance coverage. While they sound similar, they offer much different coverage options, so it's important to know which one you'll need for your unique home.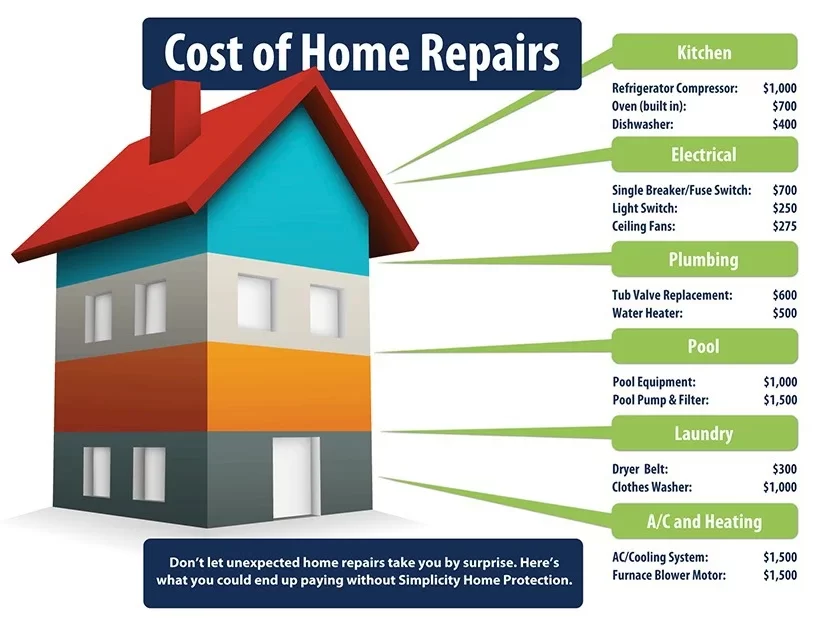 Keep reading to learn about what a home warranty covers that insurance might not.
What is a Home Warranty?
Let's start with home warranties. A traditional home warranty is a service contract that not only delivers coverage for your home's appliances and home systems but also more expensive areas like plumbing and outdoor pools. Home warranties help people save thousands of dollars on common breakdowns – it's always best to cover it before it fails.
What Does a Home Warranty Cover?
A home warranty will typically cover the costs of the repair or replacement of covered appliances and home systems. For new homeowners especially, having a home warranty is an extremely important thing to have as inspections and previous homeowners can't always give accurate information on the state of an existing system or appliance.
The extra coverage of having a home warranty plan can save thousands of dollars on home repairs and replacements. Most home warranty coverage options cover a variation of these options:
Home Systems Repair
Plumbing
Appliance & Electrical
Water Heater
Washer and Dryer
What Doesn't a Home Warranty Cover?
While home warranties are recommended for just about everyone, they can have their limitations when it comes to specific conditions.
Here are a few instances in which a home warranty plan may not cover your specific issue:
Pre-Existing Conditions
While home warranty plans will pay for covered repairs, you will need to repair or replace any appliances or home systems with pre-existing conditions before you can cover it. When you sign up for a policy, the appliance or system you need to be covered will need to be working to ensure it gets covered.
Failed Routine Maintenance
You shouldn't mistake a home warranty plan for a home maintenance plan. As a homeowner, you have to keep up with regularly scheduled maintenance issues that may arise, like cleaning air filters for your AC or repairing a light bulb or filter in your fridge.
Cosmetic Issues
If you're looking to change up your appliances or fix a crack in the stove, you'll have to do it on your dime. Unless the defect affects an appliance's usability, cosmetic issues are not covered by a home warranty plan.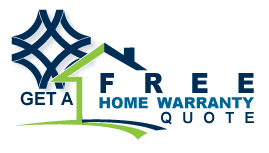 What is Home Insurance?
Homeowners insurance is financial protection that you purchase from an insurance company. It helps you pay for damages if a covered disaster or other damaging event impacts your home.

Homeowner's insurance differs from a home warranty plan as it typically covers the cost of damages like a structural disaster, storm, or vandalism attack.
Like home warranty plans, there are different coverage options depending on the company you choose. A typical insurance policy can cover the following:
A home's structure and specific belongings
Living expenses during a home repair
Liability protection
Damage from burglary or home invasion
What Does Home Insurance Cover?
In an emergency, such as a fire, a burglary, vandalism, or a severe storm, a standard homeowner's insurance policy should provide coverage and replace or repair your home's structure and the personal property affected.
While each policy is different, you may also get coverage on furniture, jewelry, or other personal possessions that you need to be covered. Higher-risk items like recreational equipment might require additional coverage – typically liability. If your home warranty plan covers these items, it might be best to utilize that coverage.
If damage does occur to your home, a homeowner's insurance plan will traditionally cover the expenses of your stay in a hotel or other lodging area.
What Doesn't Home Insurance Cover?
Homeowner's insurance won't cover absolutely everything, so it's important to utilize both a homeowner's insurance policy and home warranty coverage combination to get the best possible coverage for your home.
Some homeowner's insurance policies will exclude certain damages, including:
Flooding as a result of external sources
Bird or bug infestations
Wear and tear
Power failure
Landslides or sinkholes
Excess water damage due to sewage backups
Do I Need a Home Warranty If I Have Homeowners insurance?
Yes. Investing in both homeowner's insurance and home warranty coverage is essential for optimal home coverage that will give you the confidence and protection you need. Most home warranty plans will take care of the interior of your home – think appliances and major home systems like HVAC and plumbing. Homeowner's insurance is there to cover the structure of your home.
They both work in sync to give you with the assurance you need when buying a brand-new or previously lived-in home.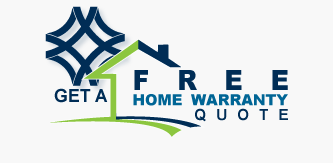 Explore Home Warranty Coverage You Can Trust from Simplicity Protection®
For more than 45 years, Simplicity Protection has curated expert coverage for our customers across the United States, providing optimum home warranty coverage that gives them the confidence to live life to the fullest.
We believe in simplifying home warranty plans. There can be a lot of technical and confusing jargon thrown around, and here, we provide home warranty plans that are designed for you. We don't create one-size-fits-all plans because your needs and home are unique. Simply put, You're Protected®.
Explore our Simplicity Protection® Home Warranty Coverage options today to find a plan that's right for you.
---